Charitable Trusts
There are many instances when an individual wishes to form a trust to provide for the charity they believe in. Although a charitable trust is not completely tax exempt, there are certain ways to reduce estate taxes on these trusts. Charitable trusts can also be deducted from one's income tax over time for the full amount of the gift. There are many provisions that must be followed when drafting a charitable trust, and a Fremont estate planning lawyer from The Singh Law Firm can help you. Our attorney will be able to advise you of every aspect of estate planning that involves a charitable trust.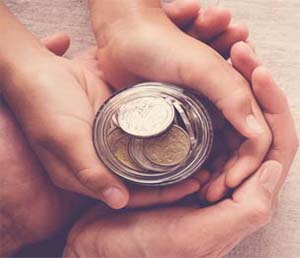 Creating a Charitable Trust
According to the IRS, or internal revenue service, a charitable trust is to be treated as a private foundation, which means it is eligible for estate and gifting taxes. There are ways, if you desire, to create the trust as public charity which would remove all tax liabilities from it. Regardless of decision, our law firm can help you establish and maintain a charitable trust for the organization of your choice. We will review your trust options to determine what tax deductions may be available to you and then discuss every possibility with you directly. Our law firm possesses great knowledge of estate law and has represented over one thousand clients for their estate issues. We can help you form a strong charitable intent to reduce your estate or gift and therefore lowering the taxes levied onto your trust.
Charitable trusts fall under very specific requirements that must be followed at all times. Termination requirements, investment income taxes and other government regulations should be evaluated early and all aspects of the trust clearly outlined for you. Our law firm can discuss these requirements with you so an informed decision about proceeding forward can be made. We understand that your trust and assets represent your hard work over your lifetime, and we work tirelessly to help you ensure your wishes are carried out through all types of estate planning strategies, including creating a charitable trust.