Fremont Estate Planning Services
Fremont, California, is a unique place—known as much for its natural beauty as for its bustling economy and its diverse job market. Indeed, Fremont is located in the San Francisco Bay area, but its close proximity to Silicon Valley means it is often lumped in with America's tech capitol. In this sense, Fremont could be said to straddle two different worlds.
What's more, Fremont is full of wonderful, hard-working people, building lives and legacies in such fields as technology, healthcare, clean energy, and beyond. These individuals obviously want their hard work to be safeguarded, even in death—which is what makes Fremont estate planning attorneys so vital.
The Need for Estate Planning Lawyers in Fremont
No matter your job or your industry, you doubtless want to leave a positive mark on this world—whether that means leaving something behind for charity, or simply ensuring that your family is taken care of when you die. Regardless, estate planning is how you make sure your legacy lasts.
Here's why estate planning is so imperative: Without it, there's simply no way to be sure where your assets will go, who will become guardian of your children, or what will happen to you should you become medically incapacitated. Without a thorough and precise estate plan, these questions will all be determined by the courts, whose rulings may not align with your wishes.
Indeed, you might assume that, in dying without a will in place, your assets will just go to your spouse or your kids—but you can't be sure of that. And even with a will, there is a high likelihood that your estate will be caught up in probate court, which can be cumbersome and time-consuming.
It's only through careful estate planning that you can truly protect your life's work—and that's where Singh Law Firm, a leading Fremont estate planning attorney office, comes into play.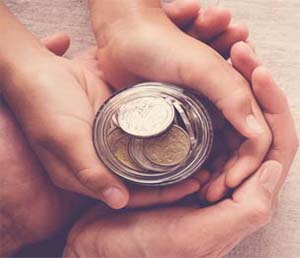 Singh Law Firm is a Top Fremont Estate Planning Attorney
Singh Law Firm focuses our efforts on helping individuals, families, and businesses prepare for the future—and estate planning is a big part of that. We've provided our services to residents of Fremont for a number of years and have become trusted allies among those who wish to keep their legacies safe and secure.
Our estate planning services are comprehensive. A partial list includes:
Revocable Living Trusts
Wills
Financial Powers of Attorney
Advanced Healthcare Directives
Irrevocable Trusts
Special Needs Trusts
Dynasty Trusts
And more.
More than anything else, though, we are passionate about people. We love working closely with our clients to discover what their ultimate estate planning goals are, and to tailor our services to match their priorities.
Additionally, Singh Law Firm will help ensure that your estate plan is kept up to date at all times, and that even newly-acquired assets are encompassed. The bottom line? With Singh Law Firm, you can enjoy peace of mind, and full confidence that no beneficiary or asset is ever neglected.
Get Help with Estate Planning in Fremont
We have roots in the Fremont community, and enjoy a strong reputation throughout the area. We've worked hard to maintain that reputation, always providing our clients with the most attentive service possible.
We're here to talk with you about any of your own estate planning needs. Remember, this isn't something you can leave to chance, or even to the courts. The only way to ensure your legacy is to be proactive and intentional. That starts when you call a trusted Fremont estate planning attorney. Reach out to the team at Singh Law Firm today.>/p<