Estate Planning Representation in Contra Costa County
An estate plan is an important personal legal matter. You want to protect your family; without a well-crafted plan, there can be serious problems that lead to great stress on your family should you suddenly pass away. When there is no will, no trust, no arrangements for the future, there can be great financial losses that were unnecessary. Tax issues, business succession and your wishes with regard to health care should all be clearly spelled out so that your family doesn't suffer needlessly. We want our families to be safe and secure. Our firm offers the level of service and care you want when dealing with this critical issue.
At The Singh Law Firm, our attorneys have more than 22 years of combined experience meeting the legal needs of individuals and businesses in Contra Costa County and the surrounding parts of California. We provide Estate Planning, wills & trusts, and Trust Administration services in Contra Costa County.
Revocable Living Trust Attorneys in Contra Costa County
>p
By providing the highest level of care and attention to detail in creating and following through on your living trust planning, we have earned a reputation for success in Contra Costa County and California. Our lawyers will remain by your side as you have questions. When you contact us via phone or email, you can rest assured that we will respond within a day, if not immediately.
Contra Costa County Advanced Estate Planning Attorney
The Estate Tax is a tax on your right to transfer property at your death. It consists of an accounting of everything you own or have certain interests in at the date of death (Refer to Form 706 (PDF)). The fair market value of these items is used, not necessarily what you paid for them or what their values were when you acquired them. The total of all of these items is your "Gross Estate." The includible property may consist of cash and securities, real estate, insurance, trusts, annuities, business interests and other assets.
Beginning January 1, 2011, estates of decedents survived by a spouse may elect to pass any of the decedent's unused exemption to the surviving spouse. This election is made on a timely filed estate tax return for the decedent with a surviving spouse. Note that simplified valuation provisions apply for those estates without a filing requirement absent the portability election.,
How can I reduce or eliminate my estate taxes? In the simplest terms, there are three ways:
If you are married, use both estate tax exemptions.
Remove assets from your estate before you die by establishing either Irrevocable Trusts or implementing gifting strategies.
Buy life insurance to replace assets given to charity and/or pay any remaining estate taxes.
Types of Irrevocable Trusts:
Irrevocable Life Insurance Trust (ILIT)
Qualified Personal Residence Trust (QPRT)
Grantor Retained Annuity Trust (GRAT)
Grantor Retained Unitrust (GRUT)
Minors Trust/Children's Trust
Crummy Gift Trust
Click here to obtain more information on Estate Taxes: CLICK HERE (https://www.irs.gov/businesses/small-businesses-self-employed/estate-tax)
We provide Skilled & Trusted Trust Administration services in Contra Costa County
When one has an Estate Plan, and more specifically, a Revocable Living Trust, it is important that that Estate Plan be administrated. In other words, an administrator is the person that is nominated in the Living Trust document to manage the Trust. At that point there are certain conditions to which one has to abide by for the Trust to be effective and to distribute the assets to the individuals named as beneficiaries.
Trust administration is an essential process that occurs after the death of either one or both settlors of a Revocable Living Trust. To protect the successor trustee, there are many requirements that must be completed to ensure proper administration. It is important that these requirements be completed in a timely manner in order to minimize the successor trustee's liability. Some of those requirements include notification of heirs and beneficiaries, ascertaining and paying debts and taxes (including determination of any estate taxes owed), collection and retitling of assets, accounting, and distribution of assets. Luckily, working with a qualified Contra Costa County Trust and Estate Attorney for trust administration is a straightforward process that will give the successor trustee peace of mind throughout the administration process. The Contra Costa County Trust Administration Lawyers of The Singh Law Firm offer a free consultation to explain the Trust Administration process and can assist in that process from start to finish.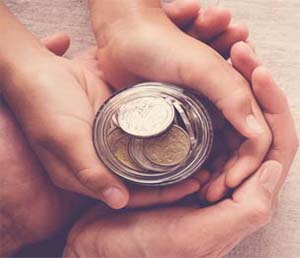 Trusted Irrevocable Trust Lawyer in Contra Costa County
An irrevocable trust is similar to a revocable trust except that an irrevocable trust cannot be modified or terminated after it is executed. Irrevocable trusts are generally established for special gifting and tax considerations. In an irrevocable trust the settlor transfers title to assets ("gifts") gifted to the trustee of the irrevocable trust and the settlor gives up all of his or her rights so that upon death those assets will not be considered part of his or her estate for tax purposes.
Meet your Contra Costa County Estate Planning Lawyer
There is no better feeling than completing your Estate Plan, bring relief to you and your loved ones by having your Living Trust, Wills, Financial Powers of Attorney, and Health Care Directives drafted by reputable Contra Costa County Estate Planning Attorneys of The Singh Law Firm.
Our Mission is simple: "Exceed the expectations of every client, by providing a once in a lifetime experience… every time."
Providing Estate Planning Legal Services in the following Contra Costa County cities:
We proudly serve the following cities in Contra Costa County by providing the best Estate Planning, Wills and Trusts and Trust Administration services around.
Contra Costa County Estate Planning Law Firm Ready to Help Plan Your Future
For skilled and trusted Contra Costa County Estate Planning representation from The Singh Law Firm, call (510) 742-9500. Let our family take care of yours.