Estate Planning Representation by San Mateo County Attorneys
An estate plan is not set in cement. Although it indicates your permanent wishes, it is more like a perennial garden. Some plants outgrow their spots and must be pruned. Some do not thrive where they are planted and must be moved. Others simply die.
Your estate plan should be revisited to make certain it still accomplishes what you intend it to.
Is your spouse protected?
Are your heirs protected from their creditors?
Is their inheritance protected if your adult children divorce?
Have you made the best decisions to minimize taxes?
Does your estate plan avoid probate?
When you are considering planning your estate, there are many issues that must be discussed and worked out so that your estate is in order. At The Singh Law Firm, our San Mateo estate planning lawyers can help you through every step of the process. Whether you have a simple estate or a large, complex estate with many bank accounts, stock accounts, properties and other assets, we have the knowledge and skill to help you get all matters in order and arranged per your wishes.
We offer a wide range of estate planning services in San Mateo County, and can help you create revocable living trusts, draft wills, financial powers of attorney, advanced healthcare directives, as well as advanced estate planning. We offer our services in trust administration as well as pour over wills, can advise you regarding revocable living trusts vs. will, can draft the documents for guardianship, power of attorney, create a revocable trust or a living trust, based upon your individual needs. Each person or family has a unique situation; you cannot hope to have a well-crafted estate plan without a full analysis. We are committed to providing the highest legal counsel in estate planning in the County of San Mateo. We assist with simple estates as well as large, complex estates in San Mateo County.
Revocable Living Trust Attorneys in San Mateo County
Revocable Living Trusts: We prepare revocable living trusts and assist our clients with funding their trust with their assets, thereby ensuring that the assets held in the trust are distributed in accordance with the terms of the trust and avoid probate.  If you have a well-drafted living trust in place, you will ensure that your estate passes to whom you want, when you want, and is carried out in the manner you've chosen. You can rest assured that your family won't have to endure the public process and costly matter of probate. The government won't be able to take what you've spent a lifetime building. But you need to be aware of the many options that exist in estate planning and living trust planning – and you must choose your living trust attorney wisely.
We want you to feel confident about the choices you make – let our San Mateo Attorneys be your guide on the path toward preserving your family's future.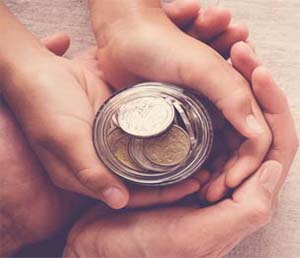 San Mateo County Advanced Estate Planning Attorney
Estate planning matters often involve complex tax issues and particular sensitivity to family dynamics. Our San Mateo Estate Planning attorneys have significant experience in Advanced Estate Planning, giving them unique insight into how to draft Irrevocable Trusts to protect against Estate Taxes. We have particular expertise in planning involving large and complex estates, and are known for crafting creative estate planning strategies including the use of irrevocable trusts, business succession planning and charitable planning.
Some individuals with large taxable estates incorporate a gifting program, during their lifetime, to reduce the size of their estate so that upon death their estate tax burden is eliminated or reduced as much as possible. There are numerous ways The Singh Law Firm assists clients with this type of planning. Sometimes it is an annual gifting program using an individual's annual gift exclusion (currently, 2016, $14,000.00 per year/ per donee) to gift interests in real property, a family business, or other assets to an Irrevocable Trust. Other times it is assisting with a gift to an Irrevocable Life Insurance Trust to purchase a life insurance policy, which can be used later to provide funds necessary to meet an estate tax burden, without having the value of that policy included in the taxable estate. Advanced Estate Planning strategies are not for everyone, but if your estate is at or above the federal estate and gift tax exemption amount, currently $5.45 Million for 2016 for an individual and $10.90 Million for a married couple, then you may want to incorporate some of the strategies into your estate plan.
We provide Skilled & Trusted Trust Administration services in San Mateo County
Trust Administration is the process for distributing a person's property from their Trust, according to their wishes, after they are gone.  Trust administration can be complex and confusing for those unfamiliar with California's laws governing trustees and fiduciaries. Trustees are required to administer and manage trust assets in the best interest of the trust and its beneficiaries. A trustee must also administer the trust according to the will of the trust creator, even after the trust creator has passed away. Common trustee duties include: complying with statutory notice requirements, marshaling trust assets, appraising trust assets, paying estate debt, preparing trust accountings, dealing with tax matters, and keeping the beneficiaries informed as to the status of the trust administration. The law asks a lot of a trustee and is not uncommon for trustees to miss a few steps along the way. Some missteps are easily corrected, but others can be devastating leaving the trustee personally liable to the beneficiaries for their errors. We work closely with all our trust administration clients to make sure they understand their legal obligations and avoid making costly mistakes during their trust administration.
Trusted Irrevocable Trust Lawyer in San Mateo County
Irrevocable trusts are exactly as the name implies, they (generally) cannot be terminated after they are finalized.  This is different than a Revocable trust which you can terminate any time you wish and only become irrevocable after the death of the grantor (the trust maker).
There are several types of irrevocable trusts, and they serve different purposes.  Two of the most common reasons to create an irrevocable trust are (1) to reduce taxes; and (2) to protect your property.  There are various types of trusts with different names that won't mean much to most people, but the essential take-away is that there are trusts that can be created to reduce taxes, to protect assets, or to care for people that are unable to manage their own money.
Some examples of various irrevocable trusts are:
A Bypass trust is used by spouses to reduce estate taxes when the second spouse dies.
There are various types of Charitable Trusts (Remainder/Lead/Income).
A Generation-Skipping Trust are designed to reduce estate taxes for wealthy families.
A Life Insurance Trust reduces estate taxes by removing the proceeds of life insurance from a taxable estate.
A QTIP trust is used to postpone taxes until the second spouse dies.
A QDOT trust is like a QTIP trust, except it is used when one spouse is not a United States Citizen.
Meet Your San Mateo County Estate Planning Attorneys
There is no better feeling than completing your Estate Plan, bring relief to you and your loved ones by having your Living Trust, Wills, Financial Powers of Attorney, and Health Care Directives drafted by reputable San Mateo County Estate Planning Attorneys of The Singh Law Firm.
Our Mission is simple: "Exceed the expectations of every client, by providing a once in a lifetime experience… every time."
Providing Estate Planning Legal Services in the following San Mateo County cities:
We proudly serve the following cities in San Mateo County by providing the best Estate Planning, Wills and Trusts and Trust Administration services around.
Menlo Park
Belmont
Atherton
San Carlos
Portola Valley
San Mateo County Estate Planning Law Firm Ready to Help Plan Your Future
For skilled and trusted San Mateo County Estate Planning representation from The Singh Law Firm, call (510) 742-9500. Let our family take care of yours.