Redwood City Estate Planning Services
Redwood City is one of the loveliest places in California, where the natural beauty is met with a bustling community and much prosperous industry. Indeed, there are many hard-working people who have built good lives for themselves in Redwood City, not least through the city's tech economy. Such companies as Electronic Arts, Support.com, Evernote, and Shutterfly have their bases in Redwood City, to name just a few examples.
When you build a life and a legacy—whether in Redwood City or elsewhere—it's only natural to want to protect it against all contingencies … including unexpected death. That's really what estate planning is all about. And, it's why Singh Law Firm is proud to deliver estate planning to Redwood City.
To learn more about what makes us the top estate planning attorneys in Redwood City, contact our team today.
Why Seek Estate Planning Lawyers in Redwood City?
You may think estate planning isn't for you; you may assume you have no need for a guardianship lawyer in Redwood City, or dynastic trust lawyers in Redwood City. In short, you may believe that estate planning is just for the extremely affluent, or for those with large families.
That's simply not the case. Estate planning certainly encompasses your plans for financial assets—who gets what when you die. Not only that, but it protects your beneficiaries by minimizing the need for probate court.
But that's not the only thing estate planning does. It also helps you determine who will take care of your minor children, should you die suddenly. And, it helps you spell out your wishes for what should happen if you are ever in a coma or a vegetative state.
Estate planning is about seeing your wishes carried out, even in death. It's about providing for your family. And, it's about protecting the legacy you've built for yourself. In short, estate planning is something everyone should think about. And if you need guidance, we invite you to call us, and speak with the top estate planning attorneys in Redwood City.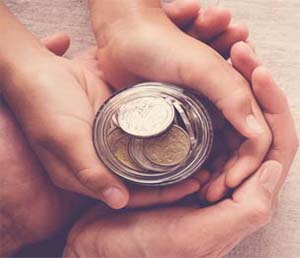 Estate Planning Attorneys in Redwood City
The Singh Law Firm team has been serving the estate planning needs of Redwood City for years now; we've become one of the most trusted and acclaimed estate planning law firms in all of California. And we've done that by taking a singularly client-centered approach.
We understand that estate planning is not one-size-fits-all. It should address your specific goals, wishes, needs, and challenges. For some, this might involve planning for a special needs child. For others, it might involve digital assets. The permutations and variations are endless—and what matters is that you work with estate planning attorneys in Redwood City who will take an individualized and goal-oriented approach.
Not only will the lawyers at Singh Law Firm help you design and implement an estate plan, but we'll also stay in touch, guiding you through regular review and revision. Your estate plan will need to be updated periodically, especially as your own life or family changes. When you work with Singh Law Firm, you can rest assured that all your assets will be properly taken care of, and that no beneficiary will be forgotten.
Get Help from Singh Law Firm
Your estate plan may be very simple, or very sophisticated—and it may include a will, a revocable trust, medical powers of attorney, financial powers of attorney, and more.
No matter the scope of your estate plan, and no matter your specific wishes, Singh Law firm can help. Start protecting the life you've built in Redwood City. Reach out to our estate planning attorneys at Singh Law Firm today.