Milpitas Estate Planning Attorneys
One of the jewels of Silicon Valley, Milpitas is located roughly between San Jose and Fremont, where it serves as the headquarters for a number of tech giants. SanDisk, Adaptec, and Maxtor all have their corporate offices located here, and Cisco also maintains a strong Milpitas presence. It's a vibrant and diverse city, with close to 67,000 citizens according to the most recent census, with many of them working in highly innovative, technical, and creative fields.
Life and work in Milpitas are rewarding, and they deserve to be protected. That's where Singh Law Firm comes in. We offer estate planning in Milpitas, and are happy to be foremost among the city's trust administration experts. We know that those who've made a life in Silicon Valley want to do everything in their power to preserve the things they've made—and estate planning is a key part of that.
Why Seek Estate Planning Lawyers in Milpitas?
All the good things you accomplish through hard work — the legacy you build for your family and for future generations — can be very easily squandered without an estate plan to protect it.
Simply put, your estate plan is where you lay out exactly what you want to happen to your assets when you die — it spells out who gets what, and who's in charge of administering it. Additionally, an estate plan encompasses end-of-life decisions, or what you want to happen should you become incapacitated in some way.
Many assume that, without estate planning, their assets will simply go to their family members, but that's not always the case. The best-case scenario involves a lengthy probate court process, and even then, the judge may not rule in a way that's in accordance with your wishes.
Without you there, and without an estate plan, you have no control over this situation. An estate plan protects against all of this and helps you fortify the life you've made. It ensures that your wishes are carried out, even after you die—in short, that the vision you have for your legacy is fulfilled.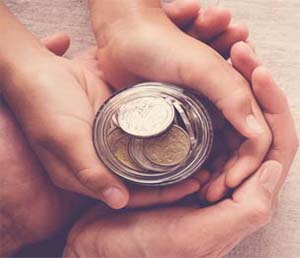 Get Help with Milpitas Estate Planning
At Singh Law Firm, we are proud to serve as estate planning lawyers in Milpitas. We have long been the foremost choice of local individuals and families looking to secure their legacy. We also provide discreet estate planning services for C-suite executives and other business leaders.
Our estate planning services include:
Revocable trusts
Living wills
Pour over wills
Financial powers of attorney
Living trusts
Guardianship issues
Dynasty trusts
Special needs trusts
Trust administration
A menu of services can't capture all that we do, however; ultimately, we work closely with our clients to make sure we understand their wishes and their objectives, and we build a plan that's individualized to address those needs. We want to hear what kind of legacy you want to leave, and to help you preserve it—no matter what happens.
We're one of the top reviewed estate planning law firms in all of California, and it's because we take a comprehensive, individualized, and goal-oriented approach. To learn more, we invite you to contact Singh Law Firm today.
Maintaining Your Estate
None of us can be entirely sure what the future will hold. But some things we can anticipate. As you build a life We delight in offering estate plans and trust administration in Milpitas—but estate plan design is just the start of what we do. We also work closely with clients to ensure that their estates are kept up-to-date through the years—reflecting any changes in their family life, in their assets or liabilities, and in the laws themselves.
When you work with Singh Law Firm, you can rest assured that no beneficiary will be overlooked, and no asset forgotten. You can enjoy peace of mind that your legacy is secure.
Whether you're looking for revocable trust lawyers in Milpitas or simply have a question about estate planning, we invite you to contact Singh Law Firm. Take the first step toward protecting the life you've built. Contact our team of estate planning lawyers in Milpitas today.