Mountain View Estate Planning Attorneys
One of the most scenic places in all of California, Mountain View does indeed offer breathtaking views of the Santa Cruz Mountains—plus close proximity to the beautiful San Francisco Bay. Given how gorgeous it is, it's little wonder that so many people have chosen to build lives for themselves in California. There is much prosperous industry and a strong sense of community in Mountain View—not least because of the close connection to Silicon Valley and the tech industry.
Those who've worked hard to build lives for themselves in Mountain View also want to protect their legacies—to ensure that their assets are treated respectfully and judiciously. That's something that can only be guaranteed through estate planning. At Singh Law Firm, we are proud to be among the top Mountain View estate planning attorneys, offering our expertise to people, families, and businesses throughout the area.
Why Seek Estate Planning Lawyers in Mountain View?
There are a lot of myths and misconceptions about what estate planning is; some may wonder whether they really need estate planning in Mountain View. After all, isn't this primarily a concern for the very wealthy?
Not at all. In fact, everyone needs estate planning, which is simply about securing your legacy. Estate planning helps you decide what happens to your assets when you die; without the proper will and trust in place, your assets may be caught up in court instead of going directly to your family.
But estate planning isn't just about material assets. It also encompasses what happens to your minor children when you die. And, it allows you to determine what happens should you ever find yourself medically incapacitated.
Essentially, estate planning means preparing for the future, and considering all contingencies. It means protecting the life you've built for yourself, and for your family—something we delight in helping with here at Singh Law Firm.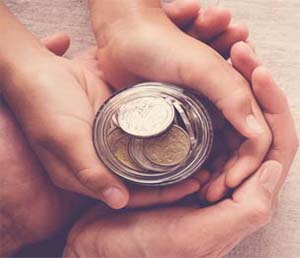 Get Help with Milpitas Estate Planning
Singh Law Firm is one of the top-rated estate planning law firms in California, and we're happy to work as Mountain View estate planning attorneys. We offer a number of services to clients in the area, among them:
Revocable trusts
Living wills
Pour over wills
Financial powers of attorney
Living trusts
Guardianship issues
Dynasty trusts
Special needs trusts
Trust administration
And yet, our services cannot be reduced to this simple menu; ultimately, we take a comprehensive and highly individualized approach. We get to know our clients, and to understand the kind of legacy they wish to leave behind. We then design an estate plan that helps them accomplish all their goals.
What's more, we work with our clients to keep their estate plans updated through the years. As things change—as your family grows, you acquire new assets, or laws themselves change—it's important to keep your estate plan up to date. With Singh Law Firm, you can always rest assured that your assets are all being taken care of, and that no beneficiary is ever neglected or forgotten.
It's that commitment to our clients that has made Singh Law Firm the first choice among Mountain View estate planning attorneys—and we'd love to help you take the first step toward protecting your own legacy.
Get Help from Singh Law Firm
Whether you are looking for revocable trust lawyers in Mountain View, need help with Mountain View Trust administration, or simply want to ask some questions to an experienced Mountain View wills lawyer, Singh Law Firm can deliver. Make sure you're doing what needs to be done to preserve your legacy. Reach out to Singh Law Firm in Mountain View today.