San Jose Estate Planning Attorney
San Jose is a truly remarkable city—and one of the most culturally significant places in all of California. That may seem like hyperbole, but consider this: San Jose is widely considered to be the hub of Silicon Valley, America's primary source of tech innovation. It's not just a cultural capital but an economic one, too—and it happens to be full of natural beauty to complement its legacy of man-made innovation.
The people of San Jose are dreamers, builders, designers, entrepreneurs, and disruptors. They work hard to build lives and legacies that will last. In order for that to happen, though, it's critical to have proper estate planning in place.
The Need for Estate Planning in San Jose
Estate planning can refer to any number of legal protocols and documents—from living wills to trusts to powers of attorney. Essentially, estate planning is all about safeguarding the life you've built for yourself, ensuring your legacy is not squandered or destroyed when you die.
And make no mistake: Everyone needs an estate plan, not just those who have numerous financial assets. Estate planning not only helps you safeguard your family's finances, but it also gives you a way to state your wishes should you become medically incapacitated. And, it helps you denote who you'd like to take care of your children if you die when they're still minors.
It is often assumed that without estate planning your assets will simply pass down to your kids, or go to your spouse—but actually, that's not always the case. It's up to the court, and court rulings won't always align with your wishes—unless you codify them through the proper estate planning.
Thankfully, there are some good resources for estate planning in San Jose—starting with the legal expertise of Singh Law Firm.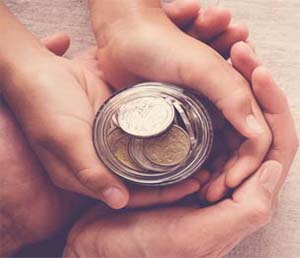 Top Estate Planning Lawyers in San Jose
At Singh Law Firm, estate planning has long been our primary focus. We offer a range of services that include wills, trusts, advanced healthcare directives, and more. What's more, we have deep roots in San Jose, and are passionate about helping local individuals and families protect their legacies.
We offer some of the most highly regarded estate planning lawyers in San Jose, yet it's not just our legal acumen that sets us apart. Singh Law Firm is passionate about people, first and foremost. We love working closely with clients to understand their goals and wishes, and to help them develop estate plans that totally align with their goals.
We are also zealous about keeping in touch with our clients, and ensuring their estate plans are always up to date. Even when you get new assets, you can have peace of mind that they're covered by your estate plan. The bottom line is that, with Singh Law Firm, you never have to worry; you can always feel certain that we're helping you protect every asset and every beneficiary.
Dive Into Estate Planning in San Jose
We have roots in the Fremont community, and enjoy a strong reputation throughout the area. We've worked hard to maintain that reputation, always providing our clients with the most attentive service possible.
We're here to talk with you about any of your own estate planning needs. Remember, this isn't something you can leave to chance, or even to the courts. The only way to ensure your legacy is to be proactive and intentional. That starts when you call a trusted Fremont estate planning attorney. Reach out to the team at Singh Law Firm today.