Estate Planning Lawyers for Santa Clara
Santa Clara was founded in 1852, and ever since its incorporation, it has been one of the crowning jewels of the Bay area. Today, it's not just one of the most beautiful cities in California, but one of the most prosperous Silicon Valley communities. The industry here includes big-name companies as Intel and Rovi. Santa Clara is also the home of Levi's Stadium, where the San Francisco 49ers play football and where Super Bowl 50 was held.
A lot of people have worked hard to make lives for themselves in Santa Clara — and when you build a life like that, you naturally want to do everything in your power to protect it. That includes safeguarding your legacy against sudden or unexpected death. To do this, you'll need to work with Santa Clara estate planning lawyers—and Singh Law Firm has the best.
Why Seek Santa Clara Estate Planning Lawyers?
The point of estate planning is to protect the life you've built, ensuring that you leave a positive legacy behind. There are a few different parts to this. You want to ensure your assets are passed down to the right beneficiaries, and you want to make sure your family members are well taken care of after you go. At the same time, you want to be certain that your wishes are clear should you ever become medically incapacitated.
Estate planning accounts for all of this and more. As such, it's not just a concern for those who are wealthy. It's something everyone should think about. If you're proud of the life you've made in Santa Clara, and want its benefits to continue for your family even after your passing, then it's imperative to seek Santa Clara estate planning services sooner rather than later.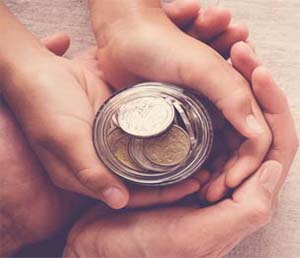 Get Help with Santa Clara Estate Planning
Designing an estate plan requires professionalism and technical know-how. Singh Law Firm delivers both. We're one of the top-rated Santa Clara estate planning firms, and we provide individualized solutions for families as well as for corporations.
The offer a range of services at Singh Law Firm. We're living trust lawyers in Santa Clara, but we're also Santa Clara revocable trust attorneys. We can help make the appropriate arrangements to ensure your assets are handled according to your wishes; we can coordinate guardianship for your minor children; and we can prevent your estate from being tied up in probate court.
At Singh Law Firm, there's no such thing as a one-size-fits-all approach. Our client-centered and goal-driven approach means everything we do starts with you. We want to hear your wishes, your goals, and your needs. From there, we can design an estate plan that makes sense for you and your family.
One benefit of working with us: we help you review your estate plan on a regular basis. As your family life changes, updates may be necessary — and we ensure that they are made judiciously. With Singh Law Firm, you can always be certain that your beneficiaries are being sincerely considered, with none forgotten or neglected.
Seek Santa Clara Estate Planning Today
None of us can be entirely sure what the future will hold. But some things we can anticipate. As you build a life in Santa Clara, or if you are already settled here, it's vital to prepare for all contingencies and that starts with estate planning.
To speak with skilled attorneys about your estate planning needs, reach out to Singh Law Firm today. We'll help you design an estate plan that addresses all your wishes and concerns—and that gives you total peace of mind. Start that conversation by contacting Singh Law firm today, and ask us about Santa Clara estate planning.