Frequently Asked Questions about Estate Planning
Estate planning law centers on establishing an effective plan or strategy in the event that something serious befalls you or your family. In the case of an emergency or death, having an established and comprehensive estate plan in place will protect your hard-earned assets and provide for your family after your passing. Without a legally sound estate plan, you have no control over the division of your assets or the allocation of your finances should you pass away. Estate plans usually consist of a will, designating power of attorney, and in some cases, establishing a trust to control the distribution of assets. A Fremont estate planning lawyer from The Singh Law Firm provides the personal legal representation you need to arrange these matters according to your wishes.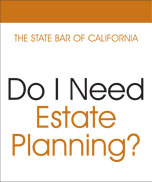 No. If you own a home, or have bank accounts, or have minor children, or have life insurance, you should not ignore establishing your Estate Plan.
In the past, only the wealthiest of individuals utilized estate planning laws to keep their acquired wealth within the family. While this might have been the case in the past, the benefits of estate planning extend to individuals at all levels of income. Without a will in place, the task of deciding who is entitled to what assets falls under the jurisdiction of the state. The state will decide how your assets should be divided amongst your heirs or beneficiaries. The main benefit of estate planning is that you have full control over what happens to your finances and assets when you die.
Read the full Estate Planning Guide for Single, Young Professionals here.
Normally, one would look to their family members first to nominate trustee, guardian or executor. You should feel comfortable with the people you will nominate managing your money and taking care of your kids. Also, consider the nominee's age. Their age may over time prevent them from fully being able to act effectively. Another pointer would be to consider how your kids will interact with the nominee over time. Do they get a long etc. We at the Singh Law Firm will assist you and provide you great insight during your meetings to help your family consider various options for your nominees.
In order for your wealth to be distributed according to your wishes, your will must follow a number of state and federal guidelines. Without the advice and guidance of a qualified and knowledgeable estate planning attorney, you run the risk of losing your assets and failing to provide your family with the security they deserve. At the Singh Law Firm, we have extensive experience helping our clients navigate the complex laws and circumstances associated with estate planning. We have successfully put together estate plans for over 5,000 couples over the years. We take pride in helping our clients prepare for the future.
US Citizenship has no bearing on whether you should establish your trust or not. If you own Real Estate in the US, have checking, savings or brokerage accounts, or you have minor children and you have life insurance, you should absolutely complete your Estate Plan.
Your Immigration status only plays a role in determining what your Estate Tax exposure is. Currently, US Citizens enjoy a $5.45MM federal exemption (2016). Many non-US Citizens have a much lower Federal Exemption. The key factor here is whether you consider US your domicile. In determining this, the IRS uses a "facts and circumstances" test, which includes a review of the non-citizen's Visa status; the locations and values of other residences (real property); where his or her family members and close friends live; where his or her personal property is located – especially valuable items like fine art, currency, cash, stocks, and bank accounts; the location of the non-citizen's business interests; where the non-citizen is licensed to drive; and where the non-citizen has his or her primary residence. Thus, the determining factor would be, whether the non-citizen considers the US their home Country.
Read the full Estate Planning Guide for Non-US Citizens or Non-Residents here.
No! Your US Estate Plan will only cover those assets situated within the US borders. Assets which are located in another Country will need to be dealt with by an Attorney who is actively practicing inheritance law in that country and can provide you with competent and current legal advice.
Some attorneys lure unsuspecting clients in by telling the client that they can add to the US Trust the client's foreign assets. Unfortunately, The Country in which your assets reside governs the distribution of those assets and that Country's laws take jurisdiction. Do not be fooled!
Read the full Estate Planning Guide for Real Estate Owners here.
Your living trust is not a set it one time document and forget it. Life is not stagnant. You will want to make changes to your documents over time. Life changing events should trigger the thought for when you should amend/modify your documents. Did you have more kids? Do you want to change the order of your Trustees, Guardians, Nominees? Do you want to alter the distribution of assets amongst your heirs? Did you acquire a new significant amount of wealth? Divorce? New marriage?
Your living trust does not get registered into a database. It is a contract that will reside with you, maybe your attorney and your nominees. We at the Singh Law Firm provide our clients digital records of all the documents so the client can store these documents in the "cloud". It is very important that you notify your nominees where they can find the originals, the electronic versions and who the attorney is who drafted your Estate Plan. The document that does get registered or recorded, would be the title to your home reflecting that you have made a transfer of the real property to your trust.
No! This action could have devastating consequences for you and your family. By adding someone else's name to your assets can have negative gift tax implications for the giver, capital gains tax issues, and expose you to the child's creditors. Please consult with your Attorney and CPA to understand both the Legal and Tax consequences.
Read the full Estate Planning Guide for Families with Kids here.
Yes! Our Attorneys are in-network attorneys with a majority of the Legal Insurance Companies. Such companies include: ARAG, HYATT, Legal Access, Legal Ease, and CLC. In order to see how your Legal Insurance Plan can benefit you, contact our office and speak to an attorney.
The California Rules of Professional Conduct, Rule 1-320, specifically prohibits a law firm and/or attorneys to DIRECTLY or INDIRECTLY share fees with a person who is not a lawyer. This means even if your financial advisor can get your financial planning/consultation and Estate Plan done for $X, and you are to pay a portion of the fees directly to the financial planner and the remainder to the Attorney –This is against the Rules of Professional Conduct, which gives rise to the Attorney's license being revoked/suspended and possibly the attorney being disbarred.
The Attorneys and staff at The Singh Law Firm hold their Ethics and Integrity to the highest standards. This is what makes them trusted advisors and Attorneys to their clients, Accountants, Fiancial Planners and other Attorneys who are part of their network.
Please see The California State Bar Website for the entire rule on splitting fees with non-lawyers.
California law criminalizes the unauthorized practice of law. Bus & P C § 6126. Accordingly, only members of the State Bar of California (Attorneys) may practice law. Bus & P C § 6125. Hence, paralegals are not authorized to practice law. The situation then is where you have one group of people who can dispense legal advice and draft the necessary documents, Attorneys. Conversely, you have another group of people who cannot dispense legal advice but can provide legal documents to fill out, paralegals/document assistants and preparers.
Naturally most individuals would like to be able to ask questions about the estate planning process and hear their options. Attorneys can explain the options and provide the accompanying documents. Paralegals and documents preparers cannot explain the Law, and if they do so, they are subject to criminal penalties.
Our firm offers flat fees for estate planning as well as business entity formation. We want you to be able to plan for these important expenses, and we do not want you to receive unexpected bills for hourly rates. Please contact our office so that we may assess your needs, and offer a flat fee quote via telephone if possible.