Advanced Healthcare Directives
Should a serious illness or life-threatening injury render you incapable of communicating or if you have lost some cognitive abilities, creating an Advance Health Care Directive with the assistance of Advance Directive Lawyer can ensure that you are cared for and treated according to your wishes. Advance health care directives are instructions provided by an individual to specify exactly what actions should be taken in regards to his or her health when an individual become incapacitated and no longer be able to make decisions. These directives usually involve appointing a trusted individual to make health related decisions on the individual's behalf. If you would like to learn more or establish Advance Health Care Directive, speak to a Fremont estate planning attorney. Our highly skilled Advance Directive Lawyers assist individuals to create well-drafted advance directives.
Establishing a living will is one advanced directive that can let medical professionals and family members know your thoughts on specific treatments. Some individuals establish a living will to forbid medical treatment in certain situations. Medical costs can be high in given situations and you may not want to burden your family in this way. By establishing advanced directives under the guidance of an Advance Directive Attorney, your family members or loved ones will not have to make hard decisions about whether to refuse treatment. A knowledgeable Advance Directive Lawyer can help you write out a living will to establish an Advance Health Care Directive, should life taken a sudden unexpected turn, or if age or a physical condition affects your ability to make decisions.
Unexpected end-of-life circumstances can occur at any age. By planning ahead, you can get the medical care you want, avoid unnecessary suffering and relieve caregivers of decision-making burdens during an emergency. An Advance Directive Attorney helps you to prepare all the essential documents regarding an advance health care directive.
Call Us Today To Establish Your Estate Plan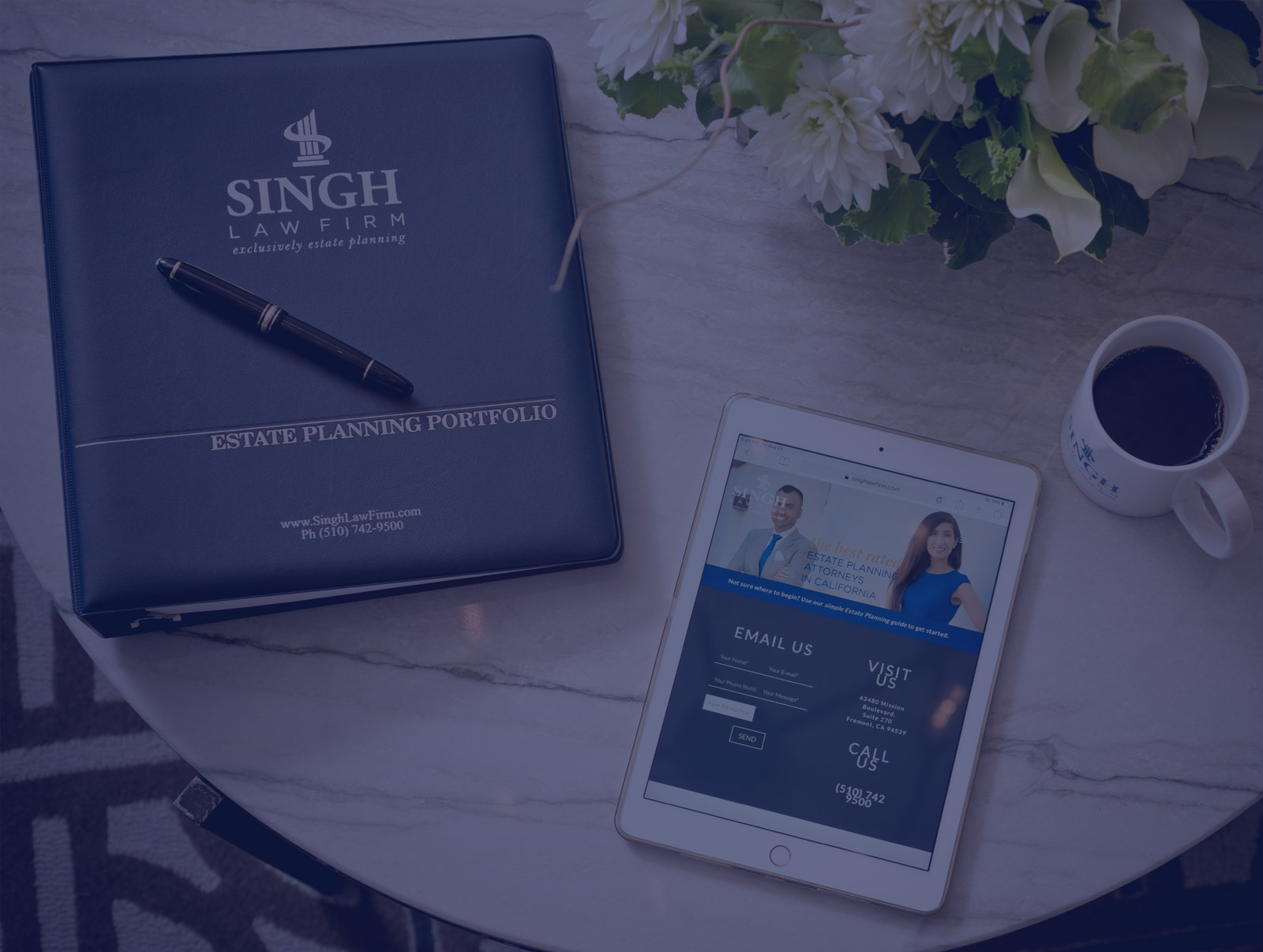 Estate Planning Lawyers Serving Fremont
At the Singh Law Firm, we know the importance of planning for the unforeseeable future. Our Advance Directive Attorney have a solid understanding of the difficulties associated with making important medical decisions. By establishing an Advance Health Care Directive you can unburden your family and ensure that your wishes are carried out. An Advance Directive Attorney can assist you throughout the advanced healthcare process and make sure these instructions are carried out. Preparing for debilitating illnesses or injuries can save those you love from having to handle administrative duties in your absence. Call our firm today for Advance Directive Lawyer guidance and take a proactive step towards safeguarding your legacy.