If you have come to a point in your life where you realize you need to start planning for the future of your estate, you might be considering a living trust. Understanding how a living trust works and the two options for a living trust are important before you proceed with the creation of a trust. A Fremont estate planning lawyer from our firm can help you to understand how a living trust works and  determine if it is the best option for you.
When considering setting up a living trust it's important to understand the difference between a revocable living trust and an irrevocable living trust.
Revocable Living Trust: A revocable living trust is also referred to as a family trust. As the grantor of a living trust you may alter the trust by adding or removing assets and changing beneficiaries during your lifetime. Upon your death the assets of your trust will be preserved and protected for your beneficiaries and at the same time probate will be avoided.
Irrevocable Living Trust: In an irrevocable living trust, as the grantor, once you have gifted the assets to the trust you no longer have control over those assets and the trust may not be altered.
If you are interested in setting up either a revocable living trust or an irrevocable living trust, it is important to have a skilled and experienced estate planning attorney from our firm to assist you. We can help you understand the process, make decisions, and achieve your estate planning goals.
Call Us Today To Establish Your Estate Plan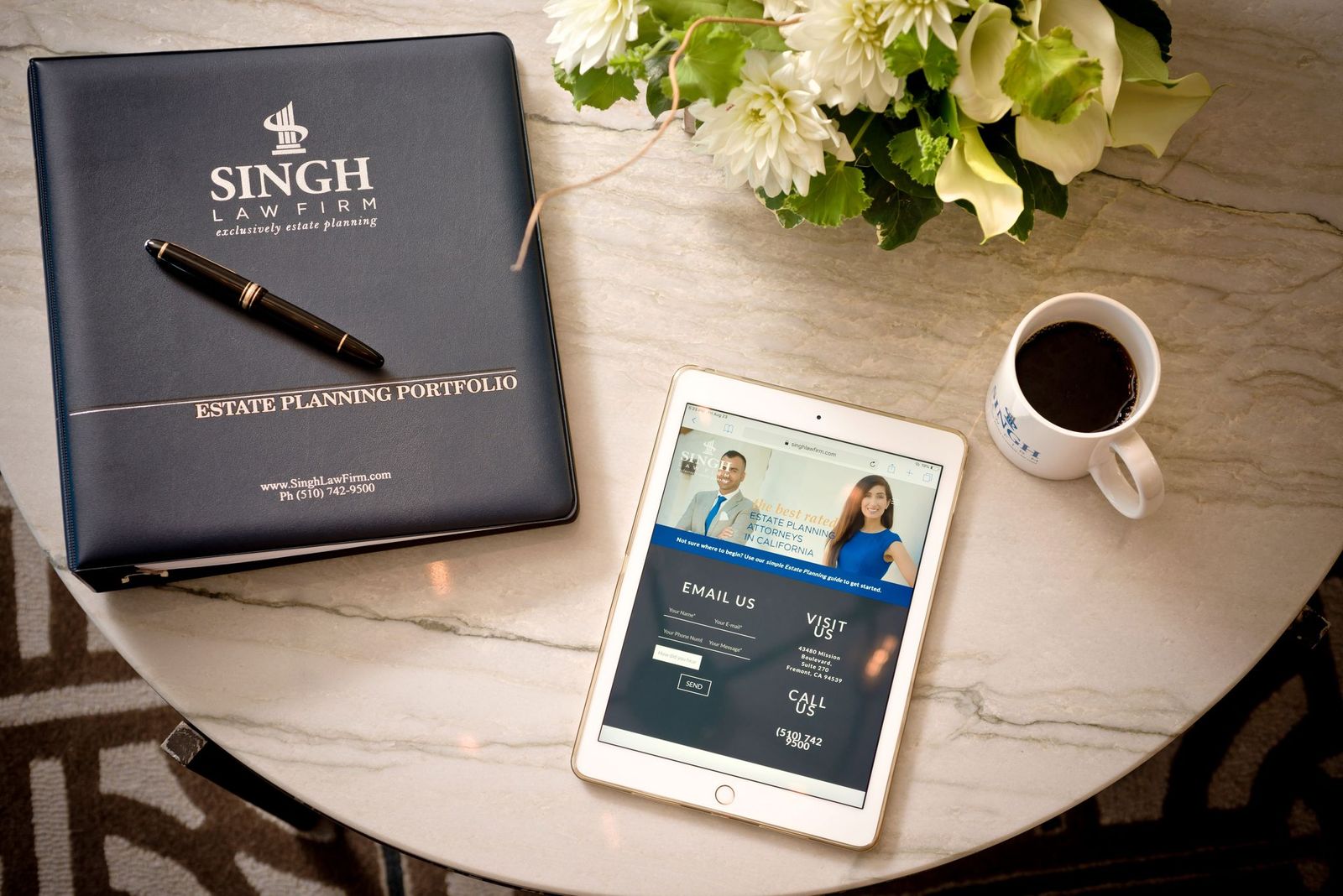 Living Trust Lawyer Serving Fremont
At The Singh Law Firm, our estate planning attorneys take the time to get to know you and your unique situation. We are here to assist you in determining which estate planning tools will work best for you. Making certain that you are comfortable with your trust, and that it reflects exactly what you envision is our priority.
Don't hesitate to call us for information or to get your questions and concerns addressed regarding creating a living trust. We are dedicated to providing the highest quality legal counsel in all estate planning issues, including living trusts.