When it is time to plan your estate, you need an attorney that is highly educated and has experience in crafting individual plans. Estate planning can be a difficult subject to discuss, but taking the time to do so now will save your family from difficulties and problems in the event of your passing. It will also ease the problems involved in carrying out your wishes during an emotional time. A Fremont estate planning attorney from our firm can craft an estate that allows for your final wishes to be carried out the way you want, and that protects your property and assets as much as possible.
When creating a living trust, an individual may hold some of his or her property or assets outside of the trust. This may be in order to have easier access to them. A pour over clause in your will or trust, "pours over" those properties and assets into your trust in the event of your death. This way, you can still have access to your property and assets, but they will be taken care of and included in your trust. In these cases, your trustee will oversee the directives put within your trust, including the pour over section, and will ensure that those assets are handled the way you have directed.
Call Us Today To Establish Your Estate Plan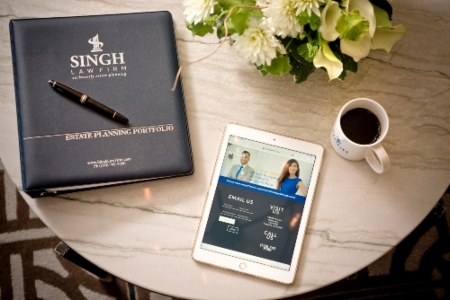 Estate Planning Lawyer in Fremont
At The Singh Law Firm, we are dedicated to helping our clients with all of their estate planning needs, including pour over wills, living trusts, and guardianship issues. We understand the various options that can be implemented, based upon your unique situation. We offer free consultations so that you can get the information you need to make a decision. With years of experience and in estate planning, we will help you make the arrangements you need, so that you can rest assured that your property and assets are distributed according to your wishes.