When it comes to transferring assets in accordance to your wishes in the event of your death it is important to be aware of the taxes and other expenses involved in the transfer process. Many individuals are unaware that transfer taxes and income taxes can deplete the funds you transfer by more than 85%. Advanced estate planning focuses on minimizing the impact of these expenses on your beneficiaries. When you plan out the future of your estate, you assume that your beneficiaries will receive the full amount of the assets you have allocated for them. Without the proper planning you run the risk of leaving only a fraction of your assets to those you love. A Fremont estate planning attorney can help you navigate through the complex laws and high taxes associated with transferring assets.
Gift tax and estate tax are two very serious taxes one should be aware of when planning the future of his or her estate. Without proper legal guidance it could be very possible to lose most of the value of your estate. A gift tax applies to any transfers made during your lifetime. Estate tax applies to the transfer of funds after an individual's death. There are a number of deductions that can lower this tax such as marital or charitable deductions.
Call Us Today To Establish Your Estate Plan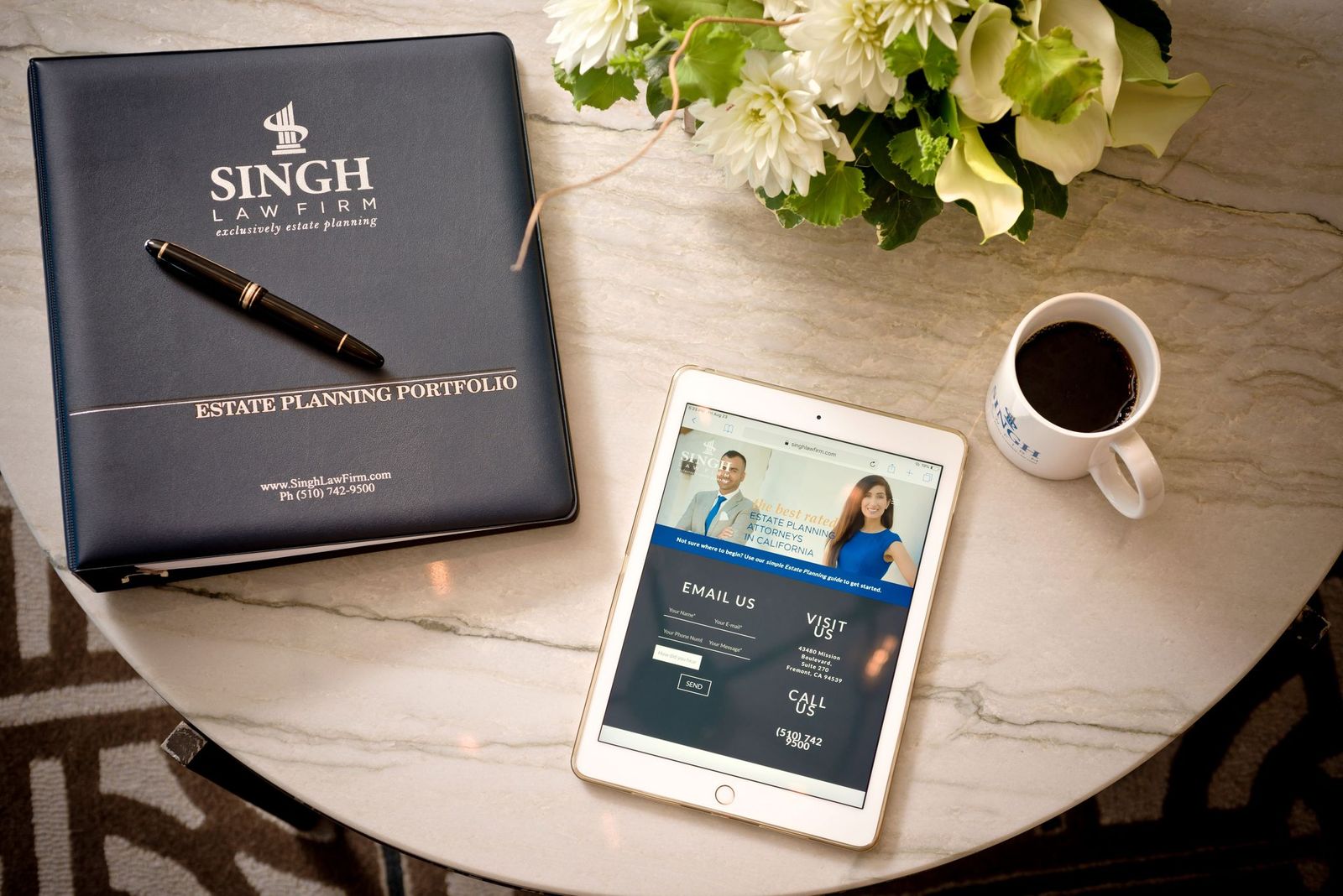 Estate Planning Lawyers Serving Fremont
A skilled and knowledgeable estate planning lawyer serving Fremont can also help you formulate plans to minimize these sometimes excessive taxes. The laws and taxes surrounding estate planning are exceptionally complex and change from year to year. You should not have to worry about whether your family receives the benefit of your hard work over your lifetime.
At the Singh Law Firm, we believe that you should not have your savings taxed away from you and your loved ones. We have helped over 1,000 clients create advanced estate plans that protect their assets for the next generation and beyond. Call our firm today and take the first step towards securing your assets and protecting your legacy.