Do you own stock/equity in a company where there will be Institutional Investors coming aboard, an Exit, a Liquid Event, or IPO?
Do you own Qualified Small Business Stock (QSBS)?
Are you an Entrepreneur or Early Stage Investor in a start-up?
Do you want to save 20% or 40% in Capital Gains taxes and Estate Taxes Respectively?
Singh Law Firm has been called upon by Founders, C-Suite Executives, Early Stage-Angel Investors, Employees of start-ups to handle their Advanced Estate Planning needs for over a decade. Our Attorney's expert use of sophisticated Irrevocable Trusts have assisted our clients to save multi-millions in Estate Taxes and Capital Gains Taxes.
Call Us Today To Establish Your Estate Plan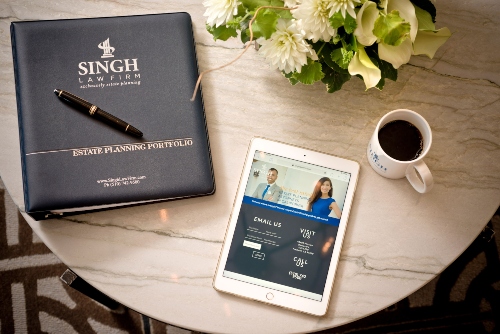 We also know that sometimes the client is bootstrapped and time is of the essence. Our Alpha Legacy Plans ™ provide our clients with Attorney Fee options through a combination of fee payment and equity in exchange for our services.
Contact us today to schedule a consultation