Fremont Estate Planning Attorney
We spend the better portion of our lives working to ensure that our family has a roof over their heads and food on the table. Throughout the years, we invest in assets such as houses, stock accounts, retirement accounts, and other investments. Many families acquire a large number of assets or savings over the years, and protecting those assets is crucial. Life is always full of the unexpected, and planning for this is strongly advised. Despite how carefully an individual may save or invest for the future, if that individual does not create a comprehensive estate plan, he or she will have no control over how those assets are distributed in the event of an untimely death or debilitating illness. A Fremont estate planning attorney can help you create an effective estate plan to ensure the safety and security of your family for years to come. 
At the Singh Law Firm, we have helped over 5,000 couples plan ahead and prepare for their future. Our attorneys have extensive backgrounds in accounting, taxes, and tax laws. This firsthand knowledge gives our firm a distinct advantage over other estate planning firms. Our extensive experience also includes knowing how to resolve issues of business ownership through business succession planning. We are confident in our ability to formulate comprehensive estate plans for our clients that take into account state and federal law and will protect your heirs from excessive losses through estate taxes that could have been avoided. You can rest assured that our firm has the experience, knowledge, and skill necessary to handle even the most complicated of demands.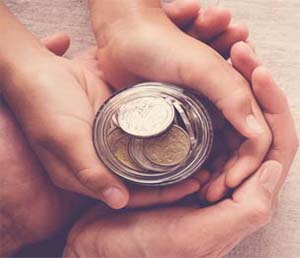 Dedicated Estate Planning Lawyer Serving Fremont
In the past we have successfully assisted clients throughout every step of the estate planning process including issues involving revocable living trusts, wills, financial powers of attorney, advance healthcare directives, advanced estate planning, family limited partnerships, irrevocable life insurance trusts, irrevocable trusts, special needs trusts, qualified domestic trusts (QDOTs), charitable trusts, gifting strategies, and general trust administration. 
Your future and the future security of your family are too important to not have a plan. Take an active approach towards the allocation of your assets and the successful administration of your legacy. Call our firm today and speak to one of our highly knowledgeable attorneys about planning out the future of your estate.