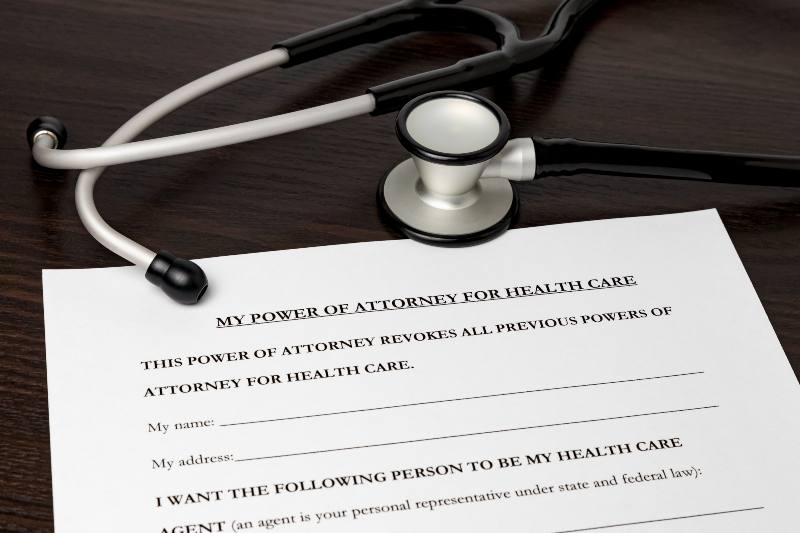 No matter your age, it's possible that a healthcare crisis could leave you incapacitated, immobilized, or simply unable to make your own decisions about the care you receive. The estate planning process can help you ensure that you get the kind of medical care you wish for, even if you are unable to speak for yourself and are instead relying on doctors and family members to decide on your behalf.
Specifically, we recommend an advance health care directive. This is an important estate planning document that can provide peace of mind no matter your age or current health level.
How Does an Advance Health Care Directive Work?
An advance directive allows you to consider the types of medical decisions that might need to be made following accident, injury, illness, or other medical crisis, and to let other people (including loved ones and medical providers) know about your personal preferences.
The directive is a document that enables you to get all of these preferences into writing. Crucially, the directive only goes into effect if you become incapacitated or unable to speak for yourself in any way.
An advance directive will also allow you to note your preferences with regard to end-of-life care. For example, you can stipulate the conditions under which you would want to be kept alive with breathing machines or feeding tubes, and also the conditions under which you would want these treatments to be discontinued.
An advance directive attorney can help you think through each of the decisions that might arise in the event of a medical crisis. Some examples, all of which can be addressed through an advance health care directive, include:
Decisions about CPR
Decisions about ventilator use
Decisions about artificial nutrition (feeding tubes) or artificial hydration (IV fluids)
Decisions about comfort care (anything done to soothe you and relieve suffering)
Decisions about hospice care
Changing Your Advance Health Care Directive
One thing to keep in mind is that your beliefs, values, and preferences may change, especially as you get older. As such, it's important to note that an advance care directive is a living document, and you can amend it as needed to reflect your current wishes.
The best way to alter the contents of your directive, and to ensure it is fully reflective of your values and wishes, is to work with your advance directive attorney.
Who Benefits from an Advance Health Care Directive?
While advance care directives are sometimes associated with the elderly or the chronically sick, the reality is that everyone stands to benefit from having a directive in place.
As we have all learned from the COVID pandemic, tomorrow is not guaranteed. Even the youngest and the healthiest can be hit with a sudden illness, a tragic accident, or a traumatic event of some kind.
Getting the right estate planning documents in place can ensure that your wishes are upheld, and that your loved ones know how to provide the care you truly desire. And, your directive can be updated throughout your life, as your wishes change or evolve.
The first step toward putting a health directive in place is to consult with a directive power of attorney expert. Our advance directive lawyers are here to help, and to answer any questions you may have about estate planning or health law.
Ready to talk with an advance healthcare power of attorney? Reach out to the Singh Law Firm in Fremont, CA at your next opportunity.