Financial Power of Attorney and Estate Planning
Appointing someone to have Financial Power of Attorney over your affairs is an important part of estate planning. If you have assets and property to protect in the event that you become injured or otherwise incapacitated, it can be critical to have appointed a Financial Power of Attorney. There are many advantages to making these arrangements in advance of any unexpected event such as illness, an accident, or other issue. A Fremont estate planning attorney from The Singh Law Firm can assist you in Financial Power of Attorney.
Understanding Durable Power of Attorney
A Durable Power of Attorney is a document that appoints an individual, including a senior, to act as that person's agent. As an agent, this individual is given particular power to make important decisions on behalf of the person.
Who Should You Choose as Your Financial Power of Attorney Agent?
When choosing someone to designate with Durable Power of Attorney, you will want it to be a person in which you have a high level of trust. Usually, this can be your spouse, a family member, or a close friend.
If you grant it, but don't make it a Durable Power of Attorney, then when you are incapacitated, your trusted individual will have the power to make financial decisions as you would expect. However, if you recover, that power would be revoked. This implies, however, that in the event that you are, incapacitated again, that individual is no longer your financial agent since the power was given but then extinguished by your recovery. So you'll need to choose whether to make the power durable or not.
If you do not appoint someone Durable Power of Attorney, should you become incapacitated, the court could appoint a conservator or guardian, which may be a family member, or may be a person you don't know, such as a social worker.
At that point, you will no longer be able to make a decision in the matter. That is why it's so important to take the time for estate planning now, especially if you have assets and property that need to be protected. Alongside a Durable Power of Attorney, you will want to draft a will, so that in the case of your death, your wishes will be carried out as you directed. Additionally, it is important to make your designated power of attorney aware of your medical wishes, so that if something were to happen to you, he or she would act according to your wishes.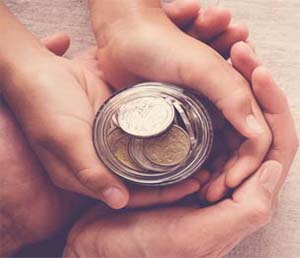 Fremont Estate Planning Power of Attorney
At The Singh Law Firm, we understand how difficult it can be to discuss estate planning issues. No one in the prime of his or her life wants to consider what needs to be handled if he or she were to pass away. However, if you have assets and property to distribute, and dependent family members to care for, it is essential that you contact our firm to get a comprehensive estate plan in place. We are friendly, highly qualified and focus on creating an estate plan that reflects your wishes and protects your heirs.