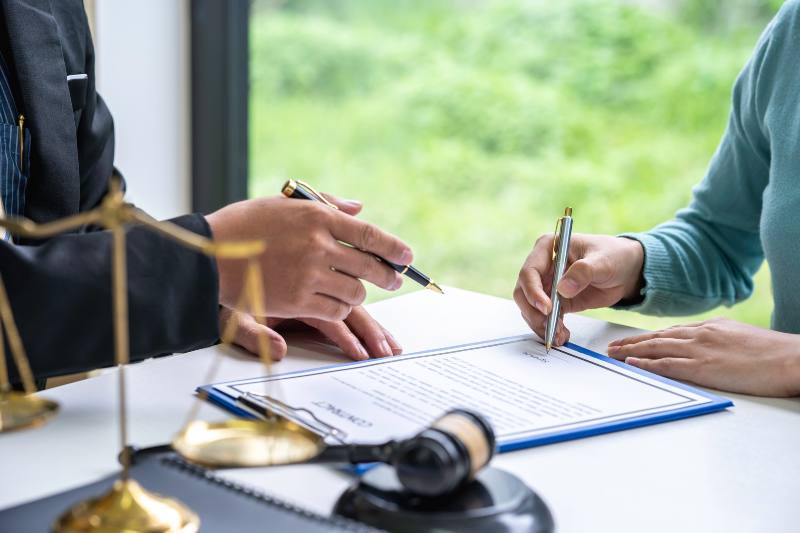 Estate planning allows you to make critical preparations for the future, including plans for how your assets will be distributed upon your death, and for how your loved ones will be cared for once you pass on.
In addition, the estate planning process gives you the opportunity to outline your wishes for end-of-life care and for intervention following a medical crisis, ensuring your values are upheld even if you are incapacitated.
Estate planning can be complex, and it differs for every person. As such, the expertise of an estate planning law firm can be invaluable. The question is, how can you find the estate planning attorney who is right for you?
Tips for Selecting an Estate Planning Lawyer
Here are some general recommendations we would offer to anyone seeking an attorney with expertise in estate planning law.
Ask for a personal reference. A good place to start is by simply talking with your friends, neighbors, family members, or co-workers. See if anyone in your community has consulted with an estate planning firm, and if so, whether they would recommend the experience. These direct referrals are often the best way to find a trusted attorney.
Consult the Web. Google for estate planning law offices in your area, paying special attention to online reviews. Now, keep in mind that reviews are not infallible. However, they can usually paint a pretty clear picture. Any firm that accrues dozens of five-star raves is clearly doing something right.
Look for a specialist. Estate planning is complex and involved, and the last thing you want is a practitioner who is only moonlighting in the field. To ensure that your attorney has the requisite knowledge and commitment to detail, seek a dedicated estate planning lawyer, as opposed to a personal injury attorney who dabbles in estates on the side.
Ask about pricing and fee structures. Before you sign on the dotted line with any attorney, it's good to know how much it's going to cost you, plus when your payment will be due. Different estate planning firms structure their fees differently, so it may be worth getting "quotes" from more than one estate planning attorney.
Interview an attorney. It's important that you take a little time getting to know a lawyer before committing to work with them full-time. Be sure to ask any questions you might have about the estate planning process. Ensure an attorney who will communicate with you clearly and effectively.
Opt for a local firm. Estate planning laws vary quite a bit from state to state, which means that it's usually ill-advised to go with one of the big, nationwide firms. Instead, seek someone with deep roots in your community. For an estate planning lawyer in Fremont, consider Singh Law Firm!
Be open to ideas. You might assume that all you really need is a last will and testament, and in some cases you may be right. Be open to alternative suggestions from your estate law expert, however. You may actually benefit more from something like a revocable living trust, to name just one example.
Be sure you find a law firm that allows you to feel completely confident about your estate planning situation. If you are in the Fremont community, we encourage you to contact our office. We'd love to get to know you, and to answer any questions you might have about the estate planning process. To schedule an appointment, reach out to the Singh Law Firm at your next opportunity.