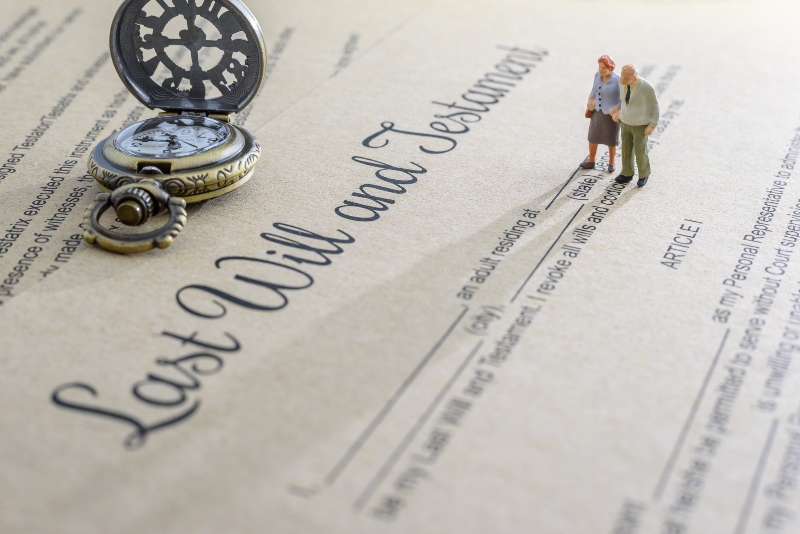 Estate planning is an important way to get your affairs in order, ensuring that your property, your financial assets, your business, and most importantly your loved ones are taken care of when you die.
There are certain estate planning steps that you may feel comfortable fulfilling on your own; for example, completing a simple will. In many instances, however, it makes more sense to consult with an experienced wills, trusts, and estates attorney.
When to Hire a Will and Trust Lawyer
You're a small business owner. What happens to your business (and thus to your employees) if you die suddenly or prematurely? This isn't something you can adequately address with a simple will. For proper succession planning, it's crucial to hire a will and trust attorney.
You own properties or assets in another state. Managing the smooth transfer of property can be challenging under any circumstance, but it's especially tricky when you're transferring assets across state lines. Again, an experienced will and trust attorney can help.
You're dealing with foreign properties or assets. If you think transferring assets across state lines is hard, try managing an asset transfer across national borders. If your estate includes any foreign properties or assets, we would really recommend that you meet with someone who specializes in advance estate planning.
You have a blended family. When you think about estate planning, you naturally want to make sure your loved ones are properly cared for when you die. This can be a bit trickier in blended or non-traditional families. Once more, we recommend working with an attorney who specializes in advance estate planning.
You have questions about advance health care directives. An advance health directive can be used to ensure your wishes are carried out should you find yourself medically incapacitated; for instance, if you fall into a coma. These directives can be used with or in replace of a power of attorney. A skilled estate planning lawyer can help you navigate these important issues.
You have questions about trusts. What if a will isn't enough? For a majority of clients, we recommend having a trust in place, which can help your beneficiaries and heirs avoid probate court. With any questions, make sure you talk to a living trust lawyer.
You have questions about charitable giving. Are you looking to make legacy donations to a cause or a charity that you support? This is very doable, but you'll probably want to talk to an estate planning lawyer to determine the best strategy.
You have questions about choosing a trustee. When you set up wills and trusts, you need to appoint someone to serve as the trustee. Finding the right person may be tricky, yet it's not a decision to make lightly. An estate planning lawyer can help guide and counsel you through this important selection.
Ultimately, there are a number of reasons why you might benefit from the expertise of an estate planning lawyer. With any questions about your own estate planning needs, we invite you to contact Singh Law Firm. Our attorneys are here to help you navigate even the most complicated estate planning processes, and to ensure the best outcomes for you and your loved ones.
We are pleased to work with clients from throughout the Fremont, CA area. To schedule a consultation, contact our firm at your next opportunity.